SHAPE Vermont Conferences & Events!
Eastern District Conference is coming to Burlington January 28-30, 2018.
Co-hosted by SHAPE VT
Registration is now open. SHAPE VT members receive a SHAPE America membership discount at the time of their registration. For more information on the schedule, speakers, to register, and more, please link here.
Hotel Information
DoubleTree by Hilton Hotel Burlington Vermont (formerly the Sheraton Burlington Hotel)
870 Williston Road
Burlington, VT
Rate: $119 per night*
(not including applicable state and local taxes)
Reservation Deadline: January 5, 2018
To make a reservation, call 855-686-8875 (toll-free).
*Reference the "SHAPE America Conference 2018" to get the special discounted group rate.
Local support and planning help is needed. Are you interested in serving on the 2018 Eastern District Conference Vermont Host Committee? Please contact Dr. Lisa Pleban, SHAPE VT Executive Director, at lisa.pleban@castleton.edu for information on how you can volunteer to help with the 2018 Eastern District Conference.
2017 SHAPE VT Conference
Our annual SHAPE-VT Conference "Building A Healthier Future" is now complete. The program and presenter notes will be posted on the Conference Notes page as they are submitted from presenters. Attendees will be provided an email invoice as accounts are paid in full.
Do you have a news story to share? How about information about a job opening? Visit the SHAPE VT Facebook page and share your news immediately with our members.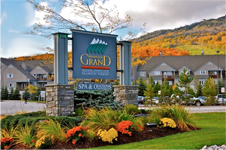 Date: October 18th and 19th, 2018
Time: Thursday 9:00am - 4:30pm
Time: Friday 8:00am - 3:30pm
Location: Killington Grand Hotel, Killington, Vermont