Executive Board for SHAPE VT Governance
President - Matt Bristol, Putney Central School mbristol@wsesu.org
VP Health Education Wendy Johnson, Grafton and Dover Schools wjohnson@doverschool.net
VP Physical Activity & Recreation - Geoff Bloomer, RMS geoffery.bloomer@rcpsvt.org
VP Dance - Kelly Spreen, Shelburne Community School kspreen@cssu.org
VP Adapted Education - Soren Pelz-Walsh, Guilford Central School spelz-walsh@wsesu.org
VP Health Education Kali Trautwein, Floodbrook School, ktrautwein@brsu.org
Student representative - Sarah Lind, Johnson State College Sarahl.wsd@gmail.com
President Elect - Kate McCord, Rutland Intermediate katherine.mccord@rcpsvt.org
VP Elect Physical Education - Cody TanCreti, Woodstock Elementary ctancreti@wcsu.net
VP Elect Physical Activity & Recreation - Gayle Bothelho, Burlington High School gbotelho@bsdvt.org
VP Elect Dance - Danielle Vierling, Integrated Arts Academy dvierlin@bsdvt.org
VP Elect Adapted - Mj Jennings, Union Elementary School mj@mpsvt.org
VP Elect Health Education - Keith Schneider, Rutland Town School keith.schneider@rcsu.org
Past President - Phil Chaput, Thetford Elementary School pchaput@thetfordeschool.org
Executive Director - Dr. Lisa A. Pleban, Castleton University lisa.pleban@castleton.edu
Treasurer - Glenn Steinman, Jericho Elementary School
Jump Rope & Hoops for Heart Coordinator - Carol Baitz, Thatcher Brook cbaitz@wwsu.org
Public Relations & Lobbying Liaison - Greg Carpenter, Swanton School gcarpenter@fnwsu.org
Fitness Competition Chair – Chris Shackett, Hinesburg Community School cshackett@cssu.org
American Heart Association Liaison - Russell Beilke, russell.beilke@heart.org
LMAS Coordinator – Lyn Porter, Allen Brook School lporter@cssu.org (2017 Eastern District President)
Save the date... SHAPE VT Middle School Fitness Competition
WHAT: A battery of fitness-based events (mile run, push up, curl up and sit & reach) with both team and individual awards given out based on performance in each of the individual events. Over 30 middle schools (350 + students) competed in the 2017 competition.
WHEN: Thursday May 3, 2018
WHERE: Norwich University
WHY: To celebrate our middle school students fitness accomplishments and to help support SHAPE Vermont!
COST: 40.00 PER TEAM (teams of boys 5/6, girls 5/6, girls 7/8, boys 7/8)
Director: Chris Shackett, Health and PE Teacher, Hinesburg Community School
Email msfitnesscompvt@gmail.com #VTMSFitComp
Push up cadence here Curl up cadence here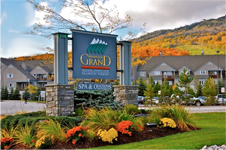 Date: October 18th and 19th, 2018
Time: Thursday 9:00am - 4:30pm
Time: Friday 8:00am - 3:30pm
Location: Killington Grand Hotel, Killington, Vermont