SHAPE Vermont Partnerships
Great reasons to plan a Hoops for Heart or Jump Rope for Heart Event
Jump Rope for Heart/Hoops for Heart is a fundraiser sponsored by the American Heart Association and SHAPE America that incorporates heart healthy activities and education into a fun event that raises money for research and education
Jump Rope for Heart, or Hoops for Heart offers you access to curriculum support to help inspire the students in your school to get up and get moving. Jump Rope for Heart/Hoops for Heart can be done any time of year and can be done right in your Physical Education class, as a club event, or a special community program.
The students receive thank you gifts depending on how much money they raise– even if the students do not raise money they will still participate in the heart healthy event. Teachers can receive US Games certificates to buy PE/recess equipment depending on how much money the school raises .
The American Heart Association provides all the tools you need to hold an event along with a staff person who will meet with you to help plan the event. American Heart Association directors will come out and kick off the event for you with a Heart Healthy assembly! Just ask Russell Beilke at

Russell.Beilke@heart.org

for help!
What's new with Jump Rope For Heart and Hoops for Heart for the 2017-18 school year? Look here!
American Heart Association Advocacy Links
There are many ways you can become involved with the Vermont affiliate of the American Heart Association, such as: Participating in or hosting a local event, Becoming an advocate by contacting your legislator on important American Heart Association issues, Talking to your child's school about heart healthy programs.
Contact Tina Zuk, American Heart Association; tina.zuk@heart.org; Phone: (802)578-3466
Knowledge is power in the fight against heart disease and stroke. That's why we offer so many tools and resources to help students and teachers improve overall healthy living in the classroom and beyond. The AHA has also teamed up withNFL's PLAY 60campaign to inspire kids to be more physically active. And our courses and products can help train teachers, students and staff in CPR, AED use and first aid.
Visit this site for additional Jump Rope For Heart and Hoops For Heart Resources.
50 Million Strong by 2029
Approximately 50 million students are currently enrolled in America's elementary and secondary schools (grades pre–K to 12). SHAPE America wants to ensure that by the time today's youngest students graduate from high school in 2029, all of America's young people are empowered to lead healthy and active lives through effective health and physical education programs. Learn more about this campaign and find materials to help your school implement wellness goals.
I'm already a SHAPE Vermont member... Why Join SHAPE America?
Join SHAPE America and you'll become part of a network of thousands of professionals —from preK-12 educators who teach our country's youth about the benefits of living a healthy, physically active lifestyle, to university professors who conduct much-needed research and teach our industry's future professionals. Special interests groups give members with similar professional specialties the opportunity to stay current on key areas. SHAPE America membership also connects you with other Eastern District professionals.
SHAPE America's training, tools and resources will help you succeed in your current job…and advance in your career. Consider joining today!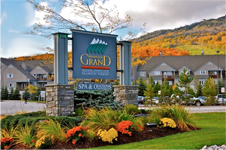 Date: October 18th and 19th, 2018
Time: Thursday 9:00am - 4:30pm
Time: Friday 8:00am - 3:30pm
Location: Killington Grand Hotel, Killington, Vermont