Contact SHAPE Vermont!
Please fill out the form below and we will be in touch with you shortly.
* Required Fields
Save the date... SHAPE VT Middle School Fitness Competition
WHAT: A battery of fitness-based events (mile run, push up, curl up and sit & reach) with both team and individual awards given out based on performance in each of the individual events. Over 30 middle schools (350 + students) competed in the 2017 competition.
WHEN: Thursday May 3, 2018
WHERE: Norwich University
WHY: To celebrate our middle school students fitness accomplishments and to help support SHAPE Vermont!
COST: 40.00 PER TEAM (teams of boys 5/6, girls 5/6, girls 7/8, boys 7/8)
Director: Chris Shackett, Health and PE Teacher, Hinesburg Community School
Email msfitnesscompvt@gmail.com #VTMSFitComp
Push up cadence here Curl up cadence here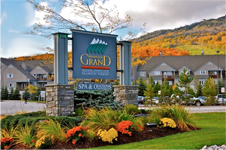 Date: October 18th and 19th, 2018
Time: Thursday 9:00am - 4:30pm
Time: Friday 8:00am - 3:30pm
Location: Killington Grand Hotel, Killington, Vermont