SHAPE Vermont Grants
SHAPE America & Skillastics Team Up for $15,000 Grants Program to Get Kids Moving and Send Teachers to National Convention
RESTON, VA, September 20, 2017 —In celebration of Skillastics' 15th anniversary, Skillastics and SHAPE America – Society of Health and Physical Educators are collaborating on a special $15,000 Physical Activity Grant program. Skillastics will award five grants to elementary, middle and/or secondary health and physical educators. Each grant will provide up to $2,000 of Skillastics products and up to $1,000 for the educator to attend SHAPE America's 2018 National Convention & Exposition in Nashville, TN on March 20-24, 2018; if recipient is not currently a SHAPE America member, the convention registration will include a complimentary one-year SHAPE America Select Professional membership.
According to Sandy "Spin" Slade, founder and chief executive officer of Skillastics, "We could not think of a better partner than SHAPE America to celebrate our company's success with. Both organizations are committed to getting children on the path to health and physical literacy."
Grantees will be selected based on their efforts to develop and implement a Comprehensive School Physical Activity Program (CSPAP). To learn more about the guidelines and criteria, visit http://portal.shapeamerica.org/grants/default.aspx or https://www.skillastics.com/skillastics-physical-activity-grant/.
The deadline to submit the grant application to info@skillastics.com is midnight (PDT) on Tuesday, October 31. Those applicants that meet the specified eligibility requirements will be reviewed by a panel of Skillastics management personnel and rated based on the commitments outlined to support CSPAP. Grant recipients will be announced on December 1.
"SHAPE America is thrilled to partner with Skillastics to promote the importance of a Comprehensive School Physical Activity Program and our profession's premiere professional development event – the National Convention in Nashville," says SHAPE America President Fran Cleland of West Chester University. "By working together, we can all help our children develop the knowledge, skills and confidence to make healthy choices and be physically active for a lifetime."
Skillastics® is a one-of-a-kind physical activity experience that integrates physical activity and sport skills into a group game for children. Currently, there are 13 versions of the innovative, research-based Skillastics® technique built into oversize board games that allow up to 100 children to play at one time. Over 25,000 physical education classes, after school programs and community-based organizations are now enjoying Skillastics®, and agree Skillastics® is the most effective, efficient and FUN way to get large groups moving, learning, and having fun.
Fuel Up to Play 60
National Dairy Council and the National Football League. Funding is available to K-12 schools enrolled in Fuel Up to Play 60. The competitive, nationwide funding program can help your school jumpstart and sustain healthy nutrition and physical activity improvements. Funds can be used to conduct in-school promotions focused on creating a healthier school and to implement Healthy Eating and Physical Activity Plays. Funds can also be used for professional development, nutrition education materials, and physical education equipment & materials. Applications will open August 23, 2017 and close November 1, 2017
Saucony Run For Good
The Saucony Run For Good Foundation is committed to informing the public about the cause and prevention of childhood obesity and provides funding to optimize the impact and success of community organizations that promote running and healthy-lifestyle programs for youth. Approximately 10-20 grants are awarded each year. Nonprofit organizations that demonstrate the program positively impacts the lives of participants through their increased participation in running are eligible to apply. Applications December 15 & June 15
USA Field Hockey equipment
FUNdamental Field Hockey is a youth development initiative designed to expose field hockey to thousands of children nationwide by providing free field hockey equipment and emphasizing fun physical activity! Learn more about applying for free equipment here.
The Children's Obesity Fund
The Children's Obesity Fund seeks to educate parents and children about the rising obesity rates in America, reverse the statistics and dangerous trends, and help prevent the next generation from continuing down this alarmingly unhealthy road. The fund would like to give money and support nonprofit organizations who share the goal of eliminating the epidemic of childhood obesity. Learn more about their grants here.
Equipment Grant
The Justin J. Watt Foundation mission is to provide after school athletic opportunities for middle school aged children. Funding to be used for uniforms; safety equipment like helmets, pads, and wrestling or cheerleading mats; balls, bats, nets, and other equipment vital to the sport; and storage equipment. Applications are reviewed quarterly (March, June, September, and December).
Local Grants
The Vermont Community Foundation was established in 1986 as a permanent source of support for the state. They are a family of hundreds of funds and foundations created by Vermonters to serve their charitable goals. Their funds and programs provide more than $12 million a year in grants in Vermont and beyond. To see the list of a wide variety of available grants and their criteria, link here.
The Donley Foundation is a private grant-making foundation created in 1987 through the generosity of Edward and Inez Donley. Its mission is to promote self-sufficiency and achievement for disadvantaged children, individuals, and families through the support of education, literacy and other means. Deadlines for grant requests are March 15 and September 15. For more information, link here.
Clif Bar Family Foundation Small Grants are awarded for general organizational support as well as funding for specific projects. Small grants average approximately $7,000 each. Applications are reviewed three times a year; the deadlines are the 1st of February, June, and October. Priority is given to applicants "who address funding priorities from a holistic perspective* Protect Earth's beauty and bounty. Create a robust, healthy food system. Increase opportunities for outdoor activity. Reduce environmental health hazards. Build stronger communities
Many more grant resources can be found here at the SPARK Grant Finder site
Check back here frequently for other grant opportunities
Save the date... SHAPE VT Middle School Fitness Competition
WHAT: A battery of fitness-based events (mile run, push up, curl up and sit & reach) with both team and individual awards given out based on performance in each of the individual events. Over 30 middle schools (350 + students) competed in the 2017 competition.
WHEN: Thursday May 3, 2018
WHERE: Norwich University
WHY: To celebrate our middle school students fitness accomplishments and to help support SHAPE Vermont!
COST: 40.00 PER TEAM (teams of boys 5/6, girls 5/6, girls 7/8, boys 7/8)
Director: Chris Shackett, Health and PE Teacher, Hinesburg Community School
Email msfitnesscompvt@gmail.com #VTMSFitComp
Push up cadence here Curl up cadence here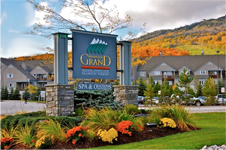 Date: October 18th and 19th, 2018
Time: Thursday 9:00am - 4:30pm
Time: Friday 8:00am - 3:30pm
Location: Killington Grand Hotel, Killington, Vermont