SHAPE Vermont Advocacy and Legislation
Registration Now Open for SPEAK Out! Day
SHAPE America's 12th annual SPEAK Out! Day will be held March 5-6, 2019, in Washington, D.C. Join SHAPE America as we head to Capitol Hill to advocate for funding for health and physical education programs — as well as professional development for HPE teachers! Registration is free! READ MORE
SHAPE Vermont Educators Are Game Changers!
See what Chittenden East elementary PE teachers, Amanda Cowan and Glenn Steinman are up to, and read what Richmond Elementary School principal Ben White has to say about Godfrey in the Vermont Seven Days.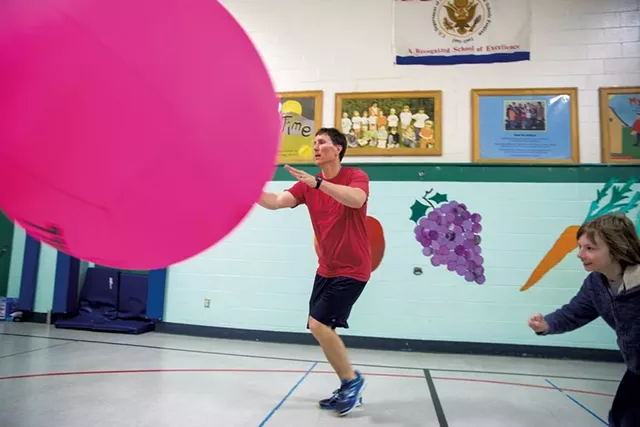 Vermont ESSA Plan Released
The Vermont Agency of Education, in collaboration with roughly 2000 stakeholders statewide, has drafted a Vermont State Plan in response to the requirements of the Vermont Education Quality Standards (EQS) and the Every Student Succeeds Act (ESSA). The Plan primarily describes the state's proposed system for local-level accountability and applications for ESSA-related federal funding, with an emphasis on supporting school and Supervisory Union and District continuous improvement efforts. Read the 200+ pages here.
The Plan received approval from the US Department of Education on August 31, 2017
As Vermont works to implement an accountability system that better reflects the state's education priorities, changes will need to be made at the state and local level. To meet these new requirements, some shifts in practice will be required of schools and SU/SDs. The most important changes requiring local-level action are in a checklist provided here.

Please note ACTION 3: Administer the new Physical Education (PE) assessment (grades to be delivered September 2017) in the 2017 – 2018 school year. Beginning: Field tested in all schools in Spring 2018, with implementation for accountability in Spring 2019.
SHAPE VT will be working with our state partners in the VT AOE and the Vermont Department of Health to provide resources including professional development, technological and assessment resources. We will post information here as it is received from the VT AOE.
A reminder from the VT AOE...School Field and Forest Trips - Reminders Needed for Classrooms About Tick Checks
Audience: Principals, Teachers, School Nurses
School personnel planning field trips, please include opportunities for students, families, and chaperones to learn how to check themselves and children for ticks. Learn why this lifelong skill is needed to keep themselves healthy using the following resources. Press release: Protect, Check, Remove; Watch for Ticks through Thanksgiving. Web resources: Be Tick Smart.
Contact: Sharonlee Trefry, State School Nurse Consultant, Vermont Department of Health, at (802) 863-7348 or sharonlee.trefry@vermont.gov
Advocate for ESSA Title IV Funding
The school health and physical education community celebrated a huge legislative milestone when Congress passed the reauthorization of the Elementary and Secondary Education Act, the Every Student Succeeds Act (ESSA) in December of 2015. School health and physical education were included in federal education law for the first time, and as a result, schools will have access to significant funding and increased support for health education and physical education programs.
Funding under ESSA is beginning to be distributed to states. But in May, Congress made a drastic change in how much money states and school districts will have to work with when they passed the FY 2017 appropriations legislation. They only allocated $400 million for Title IV, Part A, Student Supports and Academic Enrichment Grants, where school health and physical education are identified as priorities for funding. This is less than 25 percent of the authorized level of $1.65 billion that was proposed in ESSA.
Remember, just because health and physical education are now eligible for federal education funding does not mean that states and school districts must spend their dollars on these subjects. States and school districts must hear from you as to why they should use some of their funds to support professional development and programmatic costs for health and physical education.
What you can do
At the federal level, contact your members of Congress to ask them to fully fund Title IV, Part A for FY 18. The low level of funding appropriated for FY 2017 is just not enough money to make a meaningful impact in schools. In addition, the President is proposing complete elimination of this funding for FY 18.
Use SHAPE America's Backyard Advocacy Toolkit to meet with your members of Congress in your own backyard, when they are in their state and district offices.
Key Contacts
Dr. Susan Yesalonia, VT AOE PE HE Consultant (802) 479-1284
Jennifer Woolard, Dept of Health PA Specialist, 802-863-7393
Vermont Agency of Education
ESSA Information
Vermont Agency of Education
Agency of Education, Physical Education
Education Stakeholders
Vermont Superintendents
Vermont School Principals
Vermont ASCD
Governor Phil Scott
Vermont Advocacy Tools
Be an advocate for physical activity, health and physical education in Vermont. Visit the State of Vermont Legislative page found here frequently to reach your representative or for updates on pending bills and other news of interest.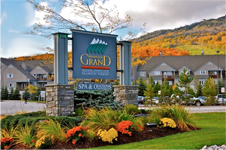 Date: October 24th and 25th, 2019
Time: Thursday 9:00am - 4:00pm
Time: Friday 8:00am - 3:30pm
Location: Killington Grand Hotel, Killington, Vermont