SHAPE Vermont Pre-Professionals Resources
Vermont Special Olympics is seeking interns for the 2017-18 year
Special Olympics Vermont is seeking interns for the Fall 2017 and Spring 2018 semester. Internship specialists include; Sports and Fitness, Event Management, or Marketing. Internships are flexible in regards to hours and in-office/out of office (remote) work. Students who are interested may learn more here.
Eastern District will be holding its second Health and Physical Education Job Fair at the 2018 SHAPE America Eastern District Conference in Burlington, VT! SHAPE America is inviting college seniors who will be graduating and entering the profession to attend and interview on site.
The event is tentatively scheduled for registered conference attendees on Monday, January 29 from 10:30 a.m.–3:00 p.m. at the Sheraton Burlington Hotel. Be sure to register for the conference beginning in late October.
Malcolm Spencer Grant
Undergraduate students... do you need financial assistance to attend professional development? There is assistance for SHAPE VT pre-professional members. The Malcolm Spencer Grant, is in honor of a longtime Vermont physical education instructor who had great admiration for the past student teachers that he mentored.
This award, of up to $250.00, is intended to assist a worthy undergraduate enrolled in an accredited Vermont teacher education program, who would like to enhance their professional development in health, physical education, recreation, or dance. The grant will be used to provide assistance in attending a conference, workshop or symposium, and its use is limited to the cost of the event registration, travel, lodging, and meals. For more information and to apply, please visit here.
What new across our Vermont Institutions?
Vermont is now home to 72 Unified Champion Schools (and growing!) that provide students in kindergarten through college with leadership and Unified Sports opportunities that build communities of respect and inclusion.
Seeking Vermont licensure?
Visit the Vermont Agency of Education's information page
Job Hunting?
Search for jobs in Vermont and beyond with SchoolSpring
Students... Why Join SHAPE America?
Join SHAPE America and you'll become part of a network of thousands of professionals —from preK-12 educators who teach our country's youth about the benefits of living a healthy, physically active lifestyle, to university professors. Special interests groups including one specifically for pre-professionals give members with similar professional specialties the opportunity to stay current on key areas. SHAPE America membership also connects you with other Eastern District pre-professionals and professionals.
SHAPE America's training, tools and resources will help you prepare for your career and locate that first job. Consider joining today!
Do you have a news story to share? How about information about a job opening? Visit the SHAPE VT Facebook page and share your news immediately with our members.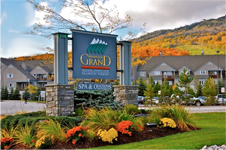 Date: October 18th and 19th, 2018
Time: Thursday 9:00am - 4:30pm
Time: Friday 8:00am - 3:30pm
Location: Killington Grand Hotel, Killington, Vermont