Join SHAPE Vermont!
Join the hundreds of Vermont professionals and pre-professionals who are members of SHAPE-VT today.
Use this site to update your own contact information as well. 
A one-year membership costs the following;
Professionals $40.00
Undergraduate or full-time graduate pre-professionals $15.00
Retirees $15.00
Special June 2021 membership drive offer!!
              Conference Discount and extended member time!
Purchase a one-year $40.00 membership for HPERD professionals or professionals who wish to be active in SHAPE VT.
For those purchasing a membership or membership renewal your membership will be carried over until October, 2022. You will also receive a $40 credit towards the purchase of a 2021 SHAPE VT Conference Registration*
*2 day or 1 day professional registration only, non-transferable. Professional membership must be purchased before July 1, 2021.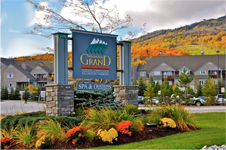 Date: October 28-29, 2021
Time: Thursday 9:00am - 4:00pm
Time: Friday 8:00am - 3:30pm
Location: Killington Grand Hotel, Killington, Vermont                            Exhibitor and Sponsor's application coming soon!