Executive Board for SHAPE VT Governance
Past President - Kali Harris, Floodbrook School, ktrautwein@brsu.org
President - Sarah Chap, Spaulding High School  schapshs@buusd.org
President - Elect Lyn Porter, Allen Brook School
Vice Presidents, Division of Governance  
Vice Presidents, Division of Member Services
     Mitchell Thayer - Morristown Elementary School
     Aiden Maher - Norwich University (pre-professional)
Vice Presidents, Division of Advocacy and Policy
     Greg Carpenter, Public relations and Advocacy Liaison - Swanton Central School
Vice Presidents, Division of Professional Development
     Jude Olson, Conference Committee - Shelburne Community School
Executive Director - Dr. Lisa A. Pleban, Castleton University lisa.pleban@castleton.edu
Public Relations & Lobbying Liaison -  Greg Carpenter, Swanton School gcarpenter@fnwsu.org
Fitness Competition Chair – TBA
Governance  Documents
SHAPE VT Operating Code and Bylaws
SHAPE VT is seeking a treasurer to serve on the Executive Board. This is a commitment of approximately four hours per month. Specifically, the Treasurer will:
a.      Serve as Chair of the Finance Committee.
b.      Advise the Board on financial issues.
c.      Be elected at the Annual Meeting for a term of three years.
d.      Maintain the bank accounts of the organization.
e.      Prepare materials for filing tax forms with SHAPE America each year.
f.       Present a financial report at all meetings of the Board.
g.      Guide the Finance Committee in preparing the budget for approval by the Board in May.
h.      Along with the Executive Director, be responsible for collection of dues, registration fees, payment of bills and contract, and maintenance of non-profit status and selection of a bank.
i.       Upon appointment of an Auditing Committee by the President, see that the books are audited yearly.
The treasurer will receive a yearly stipend of $250.00 as well as a complimentary membership to SHAPE VT.
Please contact Dr. Lisa Pleban, Executive Director, at lisa.pleban@castleton.edu for further details.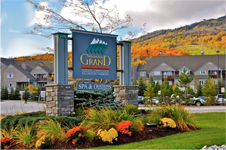 Date: October 28-29, 2021
Time: Thursday 9:00am - 4:00pm
Time: Friday 8:00am - 3:30pm
Location: Killington Grand Hotel, Killington, Vermont