SHAPE Vermont Conferences & Events!
2019 SHAPE Vermont Conference
Date: October 24th - 25th, 2019
Time: Thursday, October 24th 9:00am - 4:00pm
and Friday October 25th 8:00am - 3:30pm

Location: Killington Grand Hotel, Killington VT
Our annual SHAPE-VT Conference will be held at the beautiful Killington Grand Hotel, October 24-25, 2019.
Over three dozen sessions and events are scheduled. Friday morning will feature our annual awards breakfast, which is included in your Friday registration. Lunch is included for both days.
"Early-bird" reduced-rate conference registration for speakers and SHAPE-VT professional members will be available begins August 19th and will run until 11:59 pm Friday, September 20th. The professional's early bird registration will be $175.00 both days, $125.00 one day and the retiree/pre-professional rate will be $85.00 both days, $55.00 one day. Your conference fee includes an automatic one year SHAPE-VT membership. Be sure to invite your colleagues!
To view conference details and to register, click here.
POs must be paid on all accounts before November 29th in order for the discounted rate to be honored.. To view conference details and register, click here. Book your housing now through the Killington Grand Hotel. Special conference room rates begin @ $145.00 +tax/fee per night. Ask for the SHAPE VT 19 room block, by calling 800-282-9955.
The final schedule including information including session day, times, and speakers will be available on the www.shapevt.org website beginning in early September. The final schedule subject to change.
NOTE: Early bird discounted registration ends Friday Sept 20th, 11:59 pm
NEW! By popular demand!!
SHAPE VT tech gear shirts are available for purchase. These are on sale in grey, black, or white for only $24.00 each. You may choose to have your shirt delivered to you for free pick-up at the conference, or have it delivered to you for a nominal fee. Orders must be received no later than September 30th. A small portion (10%) of the cost of your shirt helps to fund SHAPE VT. For more information visit our website here.
Gently-used Sneaker Drive
The Society of Health and Physical Educators of Vermont (www.shapevt.org) is holding an athletic shoe drive fundraiser beginning this October to help support the mission of quality health and physical education in Vermont. SHAPE VT will earn funds based on the total quantity of pairs of gently worn, used and new sneakers collected. GotSneakers, a social enterprise, will issue funds in compensation for the collected sneakers directly to SHAPE VT. Anyone can help by simply donating gently worn, used and new sneakers or cleats at this fall's SHAPE Conference in Killington, October 24-25.
Attendees will have the opportunity to either bring their sneakers to the conference, or they can pick up their own pre-labeled, prepaid postage collection bags to bring back to their schools.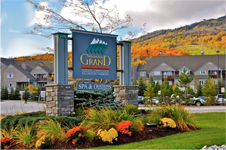 Date: October 24th and 25th, 2019
Time: Thursday 9:00am - 4:00pm
Time: Friday 8:00am - 3:30pm
Location: Killington Grand Hotel, Killington, Vermont