SHAPE Vermont Conferences & Events!
Excite! Engage! Empower!
Call for 2019 SHAPE Conference Proposals
We need YOU to share you best work with our Vermont professionals and future professionals. You are invited to complete a proposal for a session for the 2019 SHAPE-VT Conference.

Our annual SHAPE-VT Conference will be held at the beautiful Killington Grand Hotel, October 24-25, 2019. Please consider presenting as a school or a district team on the effective teaching in these areas of high demand and interest...

Skills-Based Health Education
Standards-based Assessment and Proficiency Grading
Mindfulness and Social-Emotional Outcomes
Fitness Testing and ESSA Accountability
Technology Integration
High School Health and Physical Education Contemporary Topics and Strategies
Trauma and Restorative Practices
Wellness and Physical Activity Across the Lifespan
PK-12 Physical Education Best Teaching Practices
PK-12 Health Education Best Teaching Practices
Special Topics for Pre-professionals and New Professionals
Classroom Movement Breaks & Cross-Curriculum Strategies
Personalized Learning & Inclusion

We value your contributions to our field and to our SHAPE-VT membership, and we look forward to your program. Submissions must be received by 11:59 pm July 10th, 2019 for consideration. Please click the link here to begin.

You will receive an e-mail confirming our receipt of your proposal. Those invited to present their proposals will be notified by our conference committee by late August.

"Early-bird" reduced-rate conference registration for speakers and SHAPE-VT members will be available beginning in August through early September. Your conference fee includes an automatic one year SHAPE-VT membership. Be sure to invite your colleagues.
Health Professional Development
The Vermont Higher Education Collaborative (VTHEC) provides a variety professional development opportunities. For more information and to view the offerings, click VTHEC.
BRAVE CHALLENGE is an obstacle course race designed for people with cognitive, developmental, physical and emotional disabilities. Obstacles will be modified to fit the needs of all individuals. Athletes will have the ability to choose their own challenge as BRAVE will provide different levels of difficulty at each obstacle. Brave Challenge will give people with disabilities the opportunity to step out of their comfort zone and compete against others in a one of a kind setting.
Mission: BRAVE CHALLENGE is committed to providing a physical and social experience for people with disabilities to develop independence, confidence, and improve fitness levels.
Brave Challenge has two upcoming events!
July 20th @ South Burlington Highschool
September 21st @ Hartford High School
These events are FREE! Register now at www.bravechallenge.org
TEACH. PLAY. LEARN. The 2018 SHAPE VT Conference is now complete.
Please visit the conference notes page for notes submitted by speakers as well as the entire program.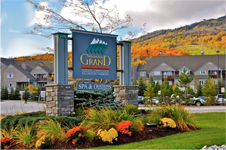 Date: October 24th and 25th, 2019
Time: Thursday 9:00am - 4:00pm
Time: Friday 8:00am - 3:30pm
Location: Killington Grand Hotel, Killington, Vermont