SHAPE Vermont Conferences & Events!

Registration for the 2020
SHAPE VT Virtual Conference is now open.
Conference Dates: Thursday, October 22 and Friday, October 23 , 2020, with a Wednesday October 21 Zoom orientation, Awards, and social hour.
Only $75.00 for professionals. Retired SHAPE VT members as well as pre-professionals are free for 2020!
Can't get out of school those days? You do not need to attend "live" as all registered attendees will have access to all sessions at any time between Oct 23- Nov 13 through the conference website or phone app. We are also offering afterschool and evening sessions as well.
Exhibitors, will have a virtual, live contact exhibition hall.
See the list of sessions, speakers and the "live" schedule with conference details here.
Exhibitors will register using the same link above
2020 Middle School Fitness competition is cancelled for 2020. See you in 2021!
2019 SHAPE Vermont Conference is now complete
Please visit the Conference Notes page for the program and speaker note.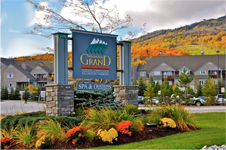 Online October 22-23, 2020
Join us live in 2021
Date: October 28-29, 2021
Time: Thursday 9:00am - 4:00pm
Time: Friday 8:00am - 3:30pm
Location: Killington Grand Hotel, Killington, Vermont