SHAPE Vermont Conferences & Events!
SHAPE VT Fall 2021 

Virtual

 Conference! 
We will be hosting online synchronous (live) sessions as well as pre-recorded sessions. All live (Zoom)  sessions will be recorded. 
Six hours of sessions will be available "on demand" until December 20th. 
What is the cost? 
The cost will be $45.00 for any professional attendee. Retired individuals and pre-professionals can attend for free!

My whole department would like to attend. Is there a discount?
Yes. Schools or districts can purchase a package of six admissions for $240.00.

When does registration open?
Registration will open online by October 25th. You will receive an email with that registration link. Please be sure to pass it on to others in your building as well.

I renewed my membership during our membership drive this year. Do I get a discount?
Yes. SHAPE VT has a list of all people who renewed their memberships between November 2020 and October 2021. Those individuals will receive an additional email with instructions on how to register for free. (Thank you to those members!)

I cannot make the conference on November 11th. Can I still view all of the sessions on my own time?
Yes. All attendees will have access to pre-recorded content until December 20th. 

Will I receive verification of my attendance?
Yes. Attendees will receive a one-time verification of their attendance after the "on-demand" window closes on December 20th.
2020 Middle School Fitness competition is cancelled for 2021. See you  in 2022!
2019 SHAPE Vermont Conference 
Please visit the Conference Notes page for the program and speaker notes.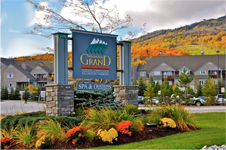 Date: October 28-29, 2021
Time: Thursday 9:00am - 4:00pm
Time: Friday 8:00am - 3:30pm
Location: Killington Grand Hotel, Killington, Vermont