SHAPE Vermont Conferences & Events!
Registration for the 2020 SHAPE VT Virtual Conference is now open.
Conference Dates: Thursday, October 22 and Friday, October 23 , 2020, with a Wednesday October 22 Zoom orientation, Awards, and social hour.
Only $75.00 for professionals. Retired SHAPE VT members as well as pre-professionals are free for 2020!
Exhibitors, will have a virtual, live contact exhibition hall.
See details and options, here.
Exhibitors will register using the same link above
Call for Proposals for the 2020 SHAPE VT Virtual Conference
Submission Deadline: October 2, 2020
Conference Dates: Thursday, October 22 and Friday, October 23 , 2020

Theme: Together in Vermont

Location: virtual through CVENT conference site. Live streamed and archived for three weeks post conference date.
The theme for this year's Society of Health and Physical Educators of Vermont (SHAPE VT) annual conference, Together in Vermont, is inspired by our shared goal of fostering engagement in students and educators. With the majority of our schools having transitioned to different modes of learning, the challenges health and physical educators now face require new ways of engaging students in learning.

SHAPE VT is interested in showcasing educators, programs, and practices (both in-person and remote) that are standards- and evidence based, which reflect an approach that engages students in learning in a variety of contexts.

The following conference pathways, with an emphasis on health education and physical education, are under development for this this year's virtual conference:
Engaging Students through Innovative Learning Experiences

Social and Emotional Learning

Learning and Physical Activity Beyond School

Professional Development
In addition, we will expand upon the sharing and conversations started at the 2019 SHAPE VT Conference with our "Pop-up Sessions." Ideas for extended virtual workshops are also welcome for submission.
Example topics are listed for your reference.
strategies for flexible and safe use of space and resources

personalizing remote learning strategies to meet the academic, social, and emotional needs of students

strategies to promote students wellness and physical health

developing an inclusive culture that ensures equity and honors diversity in identity and thought

integrating current research and technology to improve remote student learning

fostering positive social behaviors and social-emotional learning

advocacy for health and physical education for all students
Session Formats
All conference sessions will be 30 to 40 minutes in length; for example:
30 minute pre-recorded presentation with simultaneous live chat with the presenter for live discussion, questions, and answers

25 minute pre-recorded presentation with 15 minutes of chat room collaboration or interactive activities

30 minute live, moderated "pop-up" session pertaining to a general topic, with small break-out rooms

Workshop: two pre-recorded sessions with synchronous or asynchronous tasks and live engagement
Speaker Requirements
As a conference speaker, you will be expected to:
be flexible as to the time, date, and format of your presentation.

use material and language that does not discriminate on the basis of gender, race, color, ethnicity, religion, physical ability, or sexual orientation.

assure that proper permission has been acquired if copyrighted material is presented in addition to original content.

provide your own supplementary resources to be distributed to participants in electronic format.

provide your final presentation title and short description, plus a current head shot (optional) and short biography to SHAPE VT for promotional purposes.

Unless noted otherwise, provide a well-produced pre-recorded presentation through a shareable url link.
Other Information
The person submitting the proposal may list up to two other co-presenters. The lead presenter will notify the other co-presenters of their presentation time.

Presenters will be provided help with uploading their conference materials and gaining access to the conference platform as needed for their own presentation.

SHAPE VT is unable to provide speaker honorariums or stipends for technology.

Commercial, for-profit, and non-profit entities wishing to present should complete the appropriate exhibitor's package (separate form.)

Person's submitting proposals will receive a confirmation email. Please save this confirmation email in case you wish to edit or make additions to your proposal before October 2nd, 2020.
Additional questions, please contact Kate LaBelle, SHAPE VT past-president and Conference Chair at kate.labelle@rcpsvt.org
2020 Middle School Fitness competition is cancelled for 2020. See you in 2021!
2019 SHAPE Vermont Conference is now complete
Please visit the Conference Notes page for the program and speaker note.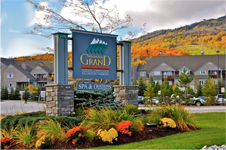 Online October 22-23, 2020
Join us live in 2021
Date: October 28-29, 2021
Time: Thursday 9:00am - 4:00pm
Time: Friday 8:00am - 3:30pm
Location: Killington Grand Hotel, Killington, Vermont