SHAPE Vermont Conferences & Events!

Take a look at our summer webinars! Register here!
 
1.   Camp Games and Songs:  there are many traditional games that work well in a camp setting.  Many times we are limited by equipment and space.  Combining songs with movement is a real win.  I will introduce some tried and true camp action songs as well as some fun rounds.  I will also share some non-traditional games that can work with large and small groups.  
 
2.    Social Emotional Learning and Group Cooperation:  Finding ways to connect with our students in the amount of time many of us see them can be a challenge.  This workshop has been designed to provide you with some activities you can use to help with social and emotional connections with you students and the students with their peers. 
3.    Using Humor in the classroom to help with social emotional learning: The idea of this workshop is for you to connect with your own sense of humor.  How can we use humor to build up energy, gain attention or help diffuse difficult situations.  This will be an interactive workshop – think improve skills.  Let's get together and Laugh!
Only $10.00 for all three with an active (up-to-date) SHAPE VT membership. or $5.00 for your choice of 1. See all details here. 
Call for 2021 SHAPE VT Conference proposal
Our 2021 SHAPE VT Conference is planned to be face to face at the Killington Grand Hotel, October 28th-29th. Please consider submitting a proposal for our conference.
Our submission deadline is July 31, 2021.
SHAPE VT is back! All planning and implementation of this conference is dependent upon the State of Vermont Department of Health Guidelines.
You will be asked to complete your information as well as information for any co-presenters. Your title and description of your presentation, as well as the learning goals and intended tracks must be included.
The following strands are of specific importance to our members;
Learning and Instructional Models (technology-based, face to face, etc.) for PE and/or HE
Standards-based Activities for PE / PA / HE
Supporting Learners and Educators: Social-Emotional Resiliency and Wellness
Creating Cultures of Social Justice, Equity and Diversity
Sessions are planned for 50 minutes. If you wish to submit a proposal for a double session (two concurrent sessions) please submit a second proposal, indicating separate Part I and Part II titles.
Please note that exhibitors wishing to present must also complete an exhibitor's application (available on our www.shapevt.org website)
Massachusetts Health Education Conference
The 4th Annual International School Health Education Conference was instituted four years ago by the Massachusetts Association for Health, Physical Education, Recreation and Dance (MAHPERD) and is solely devoted to health educators in the K-12 schools.  It will be offered two days this summer, August 4-5, 2021 (VIRTUALLY).  There will be two full days of sessions and networking with health educators from state, national and international levels.  Learn more here.
Together in Vermont
 2020 SHAPE VT Virtual Conference is now complete 
Thank you to all of our attendees, speakers and exhibitors!!
2020 Middle School Fitness competition is cancelled for 2021. See you  in 2022!
2019 SHAPE Vermont Conference 
Please visit the Conference Notes page for the program and speaker notes.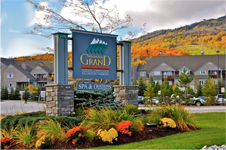 Date: October 28-29, 2021
Time: Thursday 9:00am - 4:00pm
Time: Friday 8:00am - 3:30pm
Location: Killington Grand Hotel, Killington, Vermont                            Exhibitor and Sponsor's application coming soon!