SHAPE Vermont Conferences & Events!
2020 Middle School Fitness competition is cancelled for 2020. See you next year!
2019 SHAPE Vermont Conference is now complete
Please visit the Conference Notes page for the program and speaker notes
Northeast Health and Physical Education Convention!
March 29-31, Monticello, NY CANCELLED
Cannabis Use: Impact and Implications for Youth
TUESDAY APRIL 14, 2020 Lake Morey Resort Fairlee, VT
No cost to attend, preregistration is required.
This conference aims to bring Vermonters together to understand the effect cannabis legislation and normalization have on youth and young adults by providing tools, networking opportunities, and lessons learned from other states. Conference Objectives: • Provide cannabis information and resources from diverse sources to Vermonters • Inspire action to address common issues with effective information and tools • Connect Vermonters from around the state to coordinate youth prevention opportunities and supports Intended Audience: Vermont prevention professionals, educators, policy and law makers, youth-serving organizations, governmental agencies, youth, law enforcement, business owners, civic/volunteer groups, childcare professionals, media, healthcare professionals/organizations, and organizations involved in reducing substance use. See the program here with details on how to register here.
UPDATE 3-17-20 The SHAPE America Convention has been cancelled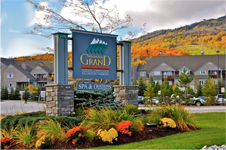 Date: October 22-23, 2020
Time: Thursday 9:00am - 4:00pm
Time: Friday 8:00am - 3:30pm
Location: Killington Grand Hotel, Killington, Vermont