SHAPE Vermont Advocacy and Legislation
SHAPE VT Advocacy Letter
Dr. Lisa Pleban, Executive Director of SHAPE VT, has crafted a letter for educators to provide to their principals and superintendents. Similar notices have been delivered to Secretary of Education French and VT AOE members.
Please educate your administrators about the importance that YOUR physical education and health education programs serve in YOUR community. As schools in Vermont reopen this fall it is imperative that the voices of our members are heard.
Strong Health Start: Social, Emotional, and Mental Health Supports during COVID-19
https://education.vermont.gov/sites/aoe/files/documents/edu-dmh-guidance-strong-healthy-start-social-emotional-mental-health-supports-during-covid19.pdf
Share this advocacy statement with your school community
This document is provided by Active Schools. Use can talking points from the statement to ensure that physical education and physical activity are providing by your district and school this year. Share it on social media with the hashtag #PEduringCOVID and anywhere else that will spread the message, such as newsletters and meetings.
Implementing a Comprehensive Health Education: Law and Regulation
Review the memo here and please share this with your school's personnel.
The purpose of this memo is to reiterate the requirements for implementing a "comprehensive health education" as defined in 16 V.S.A. §§ 131-136 in school district minimum courses of study, the requirements of the National Health Education Standards (NHES) under the Education Quality Standards (EQS), and to provide additional valuable information intended to support school districts and supervisory unions (SU/SDs) in the creation and implementation of sexual health education as well as the provision of appropriate out-of-classroom sexual health supports.
Vermont ESSA Plan
The Vermont Agency of Education, in collaboration with roughly 2000 stakeholders statewide, has drafted a Vermont State Plan in response to the requirements of the Vermont Education Quality Standards (EQS) and the Every Student Succeeds Act (ESSA). The Plan primarily describes the state's proposed system for local-level accountability and applications for ESSA-related federal funding, with an emphasis on supporting school and Supervisory Union and District continuous improvement efforts. Read the 200+ pages here.
Key Stakeholder Contact Information
Dr. Susan Yesalonia, VT AOE PE HE Consultant (802) 479-1284 Vermont Agency of Education
ESSA Information
Vermont Agency of Education
Agency of Education, Physical Education
Education Stakeholders
Vermont Superintendents
Vermont School Principals
Vermont ASCD
Governor Phil Scott
Vermont Advocacy Tools
Be an advocate for physical activity, health and physical education in Vermont. Visit the State of Vermont Legislative page found here frequently to reach your representative or for updates on pending bills and other news of interest.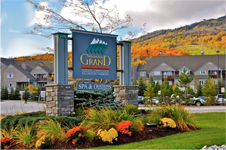 Date: October 28-29, 2021
Time: Thursday 9:00am - 4:00pm
Time: Friday 8:00am - 3:30pm
Location: Killington Grand Hotel, Killington, Vermont