SHAPE Vermont Grants Page
The America Heart Association is offering several grant opportunities for the 2023-2024 school year
Kids Heart Challenge™ and American Heart Challenge™ Up to $2500.00
CRITERIA: Schools must participate in the Kids Heart Challenge or American Heart Challenge. Submit one application per school for each grant schedule.
Principal must approve the grant submission. read more here
High School Senior Scholarship up to $1000.00 The American Heart Association is working with high school students in a nationwide movement to affect congenital heart defects, nutrition security, CPR training, mental wellbeing and more as we work to end heart disease and stroke. read more here
 

 Please see the list below. Note that application times vary. 

 
Marathon Kids has a grant for a free digital lap tracking tool. It only takes five minutes to apply! Learn more. 
Greenfields Outdoor FitnessSchool Incentive Program helps students build confidence and enhance their physical fitness. Learn more. 
Good SportsEquipment Grants serve youth in economically disadvantaged areas of the country. Learn more. 
KIDS in the GAMEhas grants available to help schools implement their AMPED running program. Learn more. 
The SHAPE America Grants page has up to date grant opportunities.
Gopher Sport grant page
USA Field Hockey equipment
FUNdamental Field Hockey is a youth development initiative designed to expose field hockey to thousands of children nationwide by providing free field hockey equipment and emphasizing fun physical activity! Learn more about applying for free equipment here.
Local Grants
The Vermont Community Foundation was established in 1986 as a permanent source of support for the state. They are a family of hundreds of funds and foundations created by Vermonters to serve their charitable goals.  Their  funds and programs provide more than $12 million a year in grants in Vermont and beyond. To see the list of a wide variety of available grants and their criteria, link here.
The Donley Foundation is a private grant-making foundation created in 1987 through the generosity of Edward and Inez Donley. Its mission is to promote self-sufficiency and achievement for disadvantaged children, individuals, and families through the support of education, literacy and other means. Deadlines for grant requests are March 15 and September 15. For more information, link here.
Clif Bar Family Foundation Small Grants are awarded for general organizational support as well as funding for specific projects. Small grants average approximately $7,000 each. Applications are reviewed three times a year; the deadlines are the 1st of February, June, and October. Priority is given to applicants "who address funding priorities from a holistic perspective* Protect Earth's beauty and bounty. Create a robust, healthy food system. Increase opportunities for outdoor activity. Reduce environmental health hazards. Build stronger communities
Many more grant resources can be found here at the SPARK Grant Finder site
Check back here frequently for other grant opportunities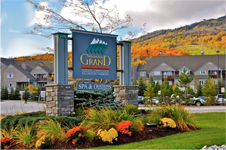 March 28 and 29, 2024
Killington Grand Hotel