SHAPE Vermont Pre-Professional Page
Organize a Red Cross Blood Drive
Sign up to host a blood drive this summer and join the impressive group of youth across the nation who are helping save lives with the American Red Cross! You could earn leadership skills, volunteer hours, a gift card and be entered to win a scholarship. See details here!
Resources from the March 2019 VT AOE Pre-professional's Workshop for State Assessment
Are you a Biker? You won't want to miss this event...
Pedal & Party for Vermont Adaptive June 22, 2019
The 9th Annual Vermont Adaptive Charity Ride presented by Long Trail Brewing (formerly known as the Long Trail Century Ride, slated for Saturday, June 22, will offer more tread and gear options again this year as event organizers bring back the mountain bike component plus the 40-mile road route to this annual fundraiser. The goal is to raise more than $300,000 for adaptive sports and recreation at this annual fundraising event.
In addition to event classic road routes that include the 100-, 60- and 20-mile rides, mountain bikers now can join the cause during the "Snowshed Lap Session" at the Killington Bike Park at Killington Resort. Mountain bikers will have early access to the Snowshed lift and are encouraged to complete as many laps as they wish during the morning. For details visit here.
Malcolm Spencer Grant
Undergraduate students... do you need financial assistance to attend professional development? There is assistance for SHAPE VT pre-professional members. The Malcolm Spencer Grant, is in honor of a longtime Vermont physical education instructor who had great admiration for the past student teachers that he mentored.
This award, of up to $250.00, is intended to assist a worthy undergraduate enrolled in an accredited Vermont teacher education program, who would like to enhance their professional development in health, physical education, recreation, or dance. The grant will be used to provide assistance in attending a conference, workshop or symposium, and its use is limited to the cost of the event registration, travel, lodging, and meals. For more information and to apply, please visit here.
Seeking Vermont licensure?
Visit the Vermont Agency of Education's information page
Job Hunting?
Search for jobs in Vermont and beyond with SchoolSpring
Just like anything you go after in life, it takes preparation, dedication and tenacity. How can you stand out from a crowd of applicants to land your first job? SHAPE America president Judy LoBianco shares 10 tips.
Visit the SHAPE America interview questions resource document to help you prepare for finding the job of your dreams!
Are you up to date with Vermont's Education news?
VTDigger publishes a wide range of stories about Vermont's educational system from early childhood education issues to public and private K-12 schools to higher education. Visit here frequently to stay up to date.
Students... Why Join SHAPE America?
Join SHAPE America and you'll become part of a network of thousands of professionals —from preK-12 educators who teach our country's youth about the benefits of living a healthy, physically active lifestyle, to university professors. Special interests groups including one specifically for pre-professionals give members with similar professional specialties the opportunity to stay current on key areas. SHAPE America membership also connects you with other Eastern District pre-professionals and professionals.
SHAPE America offers $1 Million Student Professional Liability for only $25! SHAPE America's training, tools and resources will help you prepare for your career and locate that first job. Consider joining today! Download a SHAPE America student membership application here.
SHAPE America Scholarships & Awards
Ruth Abernathy Presidential Scholarship—Awarded to three undergraduate and two graduate students at SHAPE America's National Convention & Exposition held in the spring of each year. More
Barbara A. Cooley Scholarship Masters Level—Open to a master's level student who is currently enrolled in a health education program. More
Bill Kane Undergraduate Scholarship—Awarded to an outstanding student officially recognized as an undergraduate health education major at any four-year university/college. More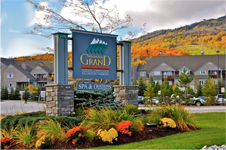 Date: October 24th and 25th, 2019
Time: Thursday 9:00am - 4:00pm
Time: Friday 8:00am - 3:30pm
Location: Killington Grand Hotel, Killington, Vermont