Who is SHAPE Vermont?
The SHAPE-VT organization's mission is to service our professionals and pre-professionals in the fields of health, physical education, recreation and dance by offering information of importance to our members, and sponsoring various events and training throughout the year. We also recognize outstanding educators, future professionals, and community members though our awards program. Our fall conference provides knowledge about exceptional programs, new guidelines, professional development, and services for our members.
Educators, students, and administrators in the fields of Health Education, Coaching, Adaptive Services, Teacher Training, Physical Education, Recreation, and Dance are encouraged to join the association. Yearly dues are kept affordable for our professionals. Scholarship opportunities for professional development are available to Vermont college student members. By joining this organization you will be able to network both with other professionals in your field and in related fields.
The Society of Heath and Physical Educators - Vermont is a state-level organization serving these professions. SHAPE-VT is part of the Eastern District which is a regional-level professional organization.
The mission of the Eastern District of SHAPE-America is to enhance the professional growth and development of its members; promote program standards; and serve as a liaison between SHAPE-America and its members through leadership development and the dissemination of information and educational services.
Eastern District is composed of the following member states: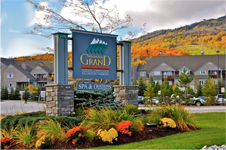 Date: October 24th and 25th, 2019
Time: Thursday 9:00am - 4:00pm
Time: Friday 8:00am - 3:30pm
Location: Killington Grand Hotel, Killington, Vermont