We Are SHAPE VT
The mission of SHAPE-VT is to provide service to our professionals and pre-professionals in the fields of health and physical education by offering information of importance to our members. We advocate for quality health and physical education and physical activity for all Vermonters. We also recognize outstanding educators, future professionals, and community members though our awards program.
Educators, students, and administrators in the fields of Health Education, Coaching, Adaptive Services, Teacher Training, Physical Education, Recreation, and Dance are encouraged to join the association. Yearly dues are kept affordable for our professionals. Scholarship opportunities for professional development are available to Vermont college student members. By joining this organization you will be able to network both with other professionals in your field and in related fields.
The Society of Heath and Physical Educators - Vermont is a state-level organization serving these professions. SHAPE-VT is an affiliate of the Eastern District which is a regional-level professional organization.
The mission of the Eastern District of SHAPE-America is to enhance the professional growth and development of its members; promote program standards; and serve as a liaison between SHAPE-America and its members through leadership development and the dissemination of information and educational services.
Eastern District is composed of the following member states: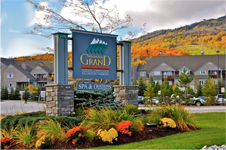 Date: October 28-29, 2021
Time: Thursday 9:00am - 4:00pm
Time: Friday 8:00am - 3:30pm
Location: Killington Grand Hotel, Killington, Vermont