Shape VT Conference Notes
Our Virtual 2020 Conference is complete.
All attendees were sent an email with your registration information. A link in that email automatically downloads a certificate file into your computer (check your downloads on your own computer.) Also check the email account that you used to register for the 2020 conference.
Our virtual event is complete, SHAPE VT cannot accommodate additional requests for conference confirmations or materials.
2019 Conference Notes will be posted here as they are received.
View the entire 2019 Conference program here.
Trauma Informed Education: Isabel Gogarty
The beginning and the end: Kate McCord
Cooperative Activities with a parachute: Susan Barnard and Scott Maxham
It's Not About You: Matt Bristol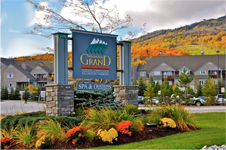 Date: October 28-29, 2021
Time: Thursday 9:00am - 4:00pm
Time: Friday 8:00am - 3:30pm
Location: Killington Grand Hotel, Killington, Vermont