SHAPE Vermont Partnerships
SHAPE America Resources
Health and PE teachers are on the front lines of the SEL movement. Learn how to maximize your role and lead a coordinated approach to SEL in your school here from the Et Cetera Plus article from SHAPE America.
School Visit from a College, Olympic or Professional Athlete
Active Schools partner, Athletes for Hope, is an organization of college, Olympic and professional athletes who have a deep commitment to giving back and making a difference in the world by contributing to the community and charitable causes.
Some athletes are available to visit a school in their community to support the school's efforts in providing physical education and physical activity. Request an Athlete Visit
Make Your Case to Attend SHAPE America National Convention & Expo
The SHAPE America National Convention & Expo is the nation's premier event for health and physical education professionals, from K-12 teachers to university professors. This year SHAPE America will be in Tampa, April 9-13. Check out the preliminary schedule to see what topics your favorite speakers will be presenting and download this Justification Toolkit to help make your case to attend!
50 Million Strong by 2029
Approximately 50 million students are currently enrolled in America's elementary and secondary schools (grades pre–K to 12). SHAPE America wants to ensure that by the time today's youngest students graduate from high school in 2029, all of America's young people are empowered to lead healthy and active lives through effective health and physical education programs. Learn more about this campaign and find materials to help your school implement wellness goals.
I'm already a SHAPE Vermont member... Why Join SHAPE America?
Join SHAPE America and you'll become part of a network of thousands of professionals —from preK-12 educators who teach our country's youth about the benefits of living a healthy, physically active lifestyle, to university professors who conduct much-needed research and teach our industry's future professionals. Special interests groups give members with similar professional specialties the opportunity to stay current on key areas. SHAPE America membership also connects you with other Eastern District professionals.
SHAPE America's training, tools and resources will help you succeed in your current job…and advance in your career. Consider joining today!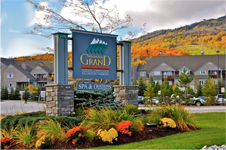 Date: October 24th and 25th, 2019
Time: Thursday 9:00am - 4:00pm
Time: Friday 8:00am - 3:30pm
Location: Killington Grand Hotel, Killington, Vermont